Welcome to the Karst edge
The song of the bora wind and the sun invites all those who appreciate beauty and quality. The irresistible forces of nature are manifested in the lap of luxury for the mind and body.
Vila Robida
Welcome to Vila Robida, a boutique accommodation created with heart and family tradition. Our rooms and appartments are designed with the Istrian countryside in mind and memories of our grandmothers, the mighty walls of the Karst Edge, and the forest above it, which is why each room is different and unique. You can choose between a room with a shared bathroom and toilet, a room with a uniquely designed bathroom, or one of our three residences located right next to the pool.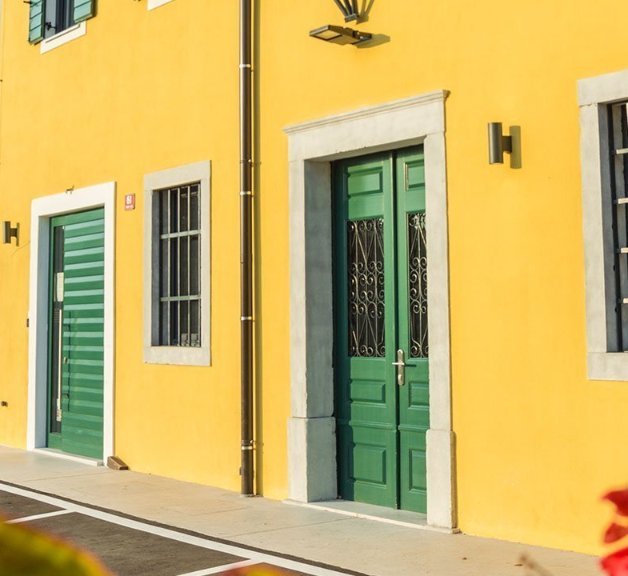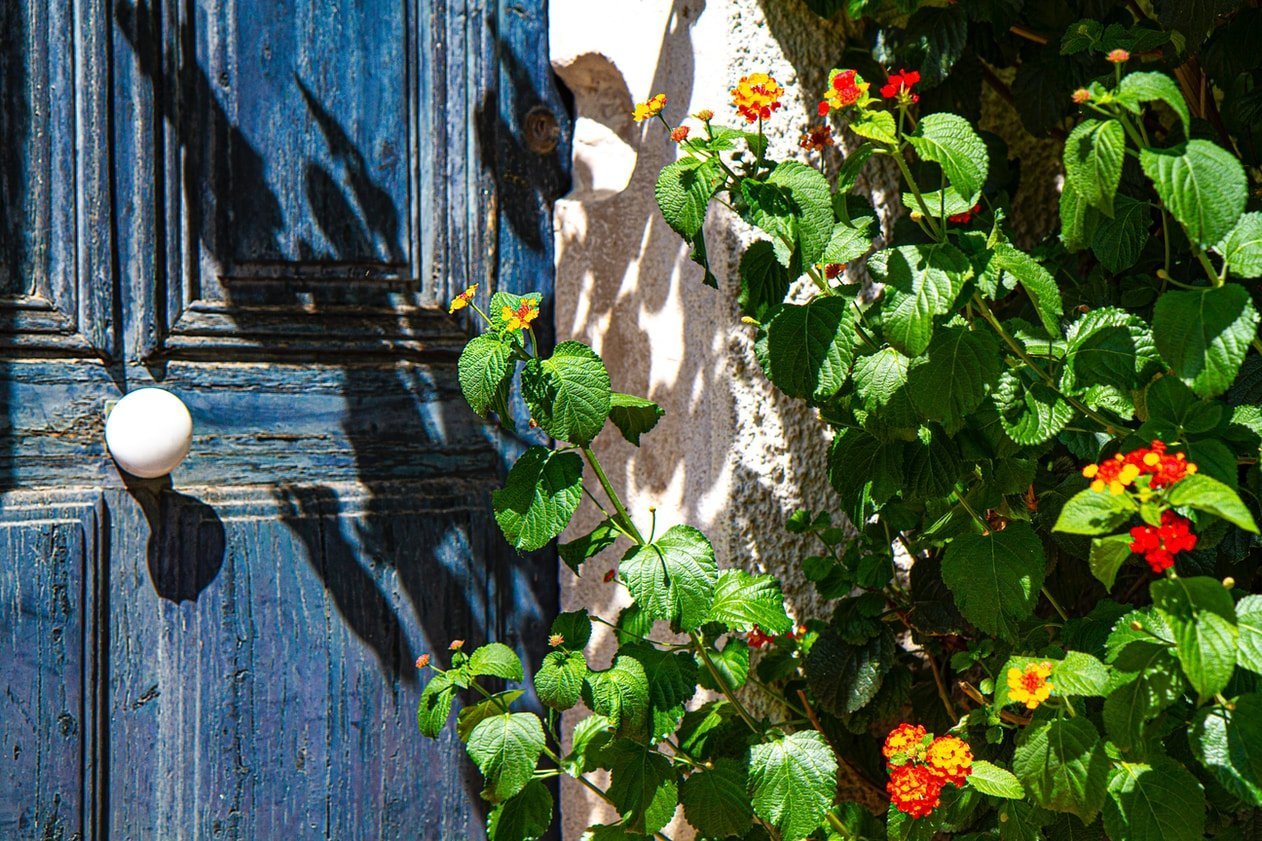 Experience the warmth of Slovenian Istrian hospitality and tradition amidst the beautiful countryside.
Our story
In 1895, House Robida was the largest building in Ćetnara (Katinara), as the locals call the lower part of Črni Kal, with world-renowned climbing sites. It was an important stop on the way from the coast to the interior of the country...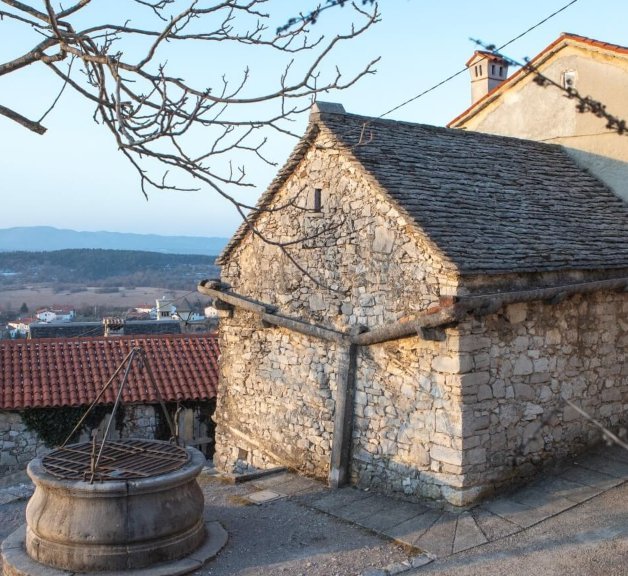 Our experiences
The multitude of year-round activities offered by Črni Kal and its surroundings are definitely an excellent reason for your stay at Villa Robida.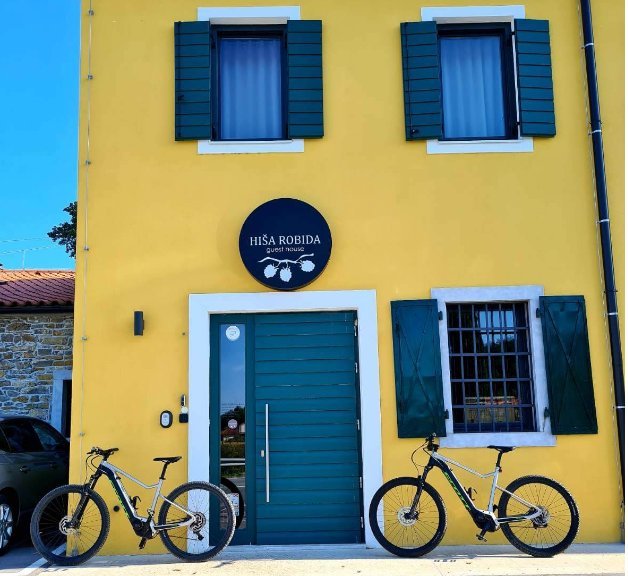 E-bike rental
Explore local sights and cycle routes in style with our electric bike rental service. Vila Robida is a perfect starting point for discovering the charming stone villages, picturesque vineyards, and majestic olive groves of the Karst and Istria regions.
With our electric bikes, you can easily and enjoyably venture out to the sea and spend your day at one of the wild or organized beaches or explore the coastal towns and their cultural attractions. Discover the beauty of the Slovenian coast and its hinterland effortlessly and in style.
To reserve your bike, please call us on +386 31 313 666 or email us at info@vila-robida.si.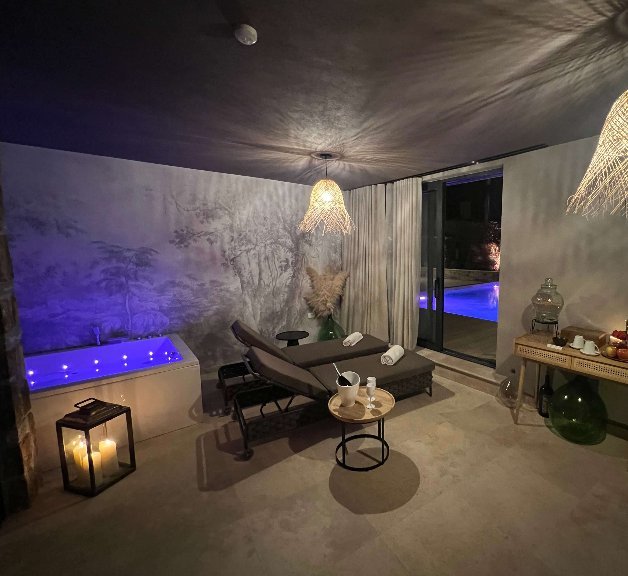 Surrender to the beneficial effects of our Finnish and Tukish sauna and give your body a special pampering under the tutelage of beneficial bubbles in the jacuzzi for two.
We guarantgee you that the view on the traditional karstic landscape will caress your soul.
Even in the winter, the bravest can jump into the outdoor swimming pool and improve their blood circulation.
Our spa accepts up to 4 people.
To book an appointment call us on +386 31 313 666 or write us to info@vila-robida.si .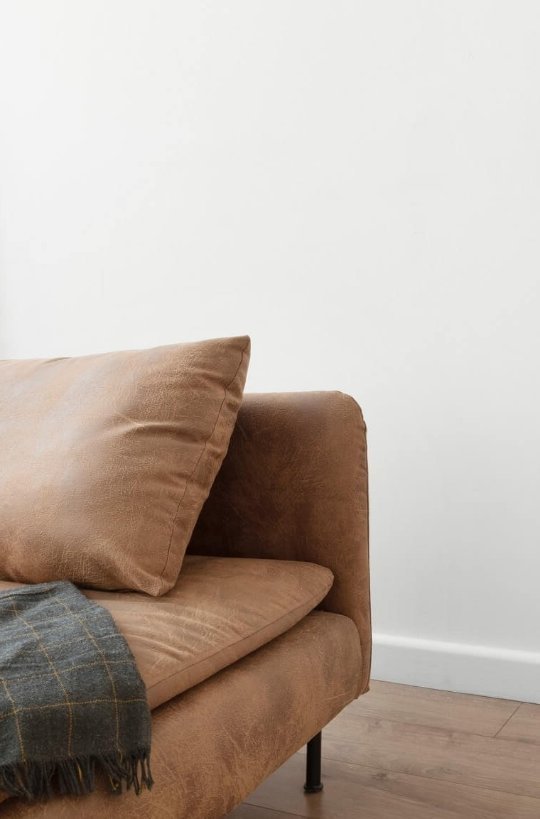 We are beneficiaries of EU co-financing.
The investment was supported by the Public Fund of the Republic of Slovenia for Entrepreneurship. The investment in the voucher for digital marketing (creation of a website, online store, and booking platform) is co-financed by the Republic of Slovenia and the European Union through the European Regional Development Fund. For more information, please visit: www.eu-skladi.si.