A multitude of year-round activities, offered by Črni Kal and its surroundings are definitely the reason for your stay in Vila Robida.
Interesting cycling and cross-country trails, climbing routes of varying complexity, hikes with unforgettable views, trips to the sea and top local cuisine will satisfy every guest. At the same time explore the natural and cultural sights of Istria, Karst edge and the most beautiful places in Slovenia. We adjust the price of the organized activities together.
Electric bicycle rental
To enable active exploration of local attractions and Karst and Istrian cycling routes, we offer our guests the option to rent our electric bikes.
Villa Robida is an excellent starting point for discovering Karst forests, picturesque stone villages, enchanting vineyards, and majestic olive groves. With electric bikes, you can even ride all the way to the sea and spend your day on one of the wild or organized beaches or explore coastal towns and their cultural attractions.
Electric bikes make it easy and fun to discover the beautiful views and magic of the Slovenian coast and its hinterland.
To reserve bikes, please call us at +386 31 313 666 or send an email to info@vila-robida.si.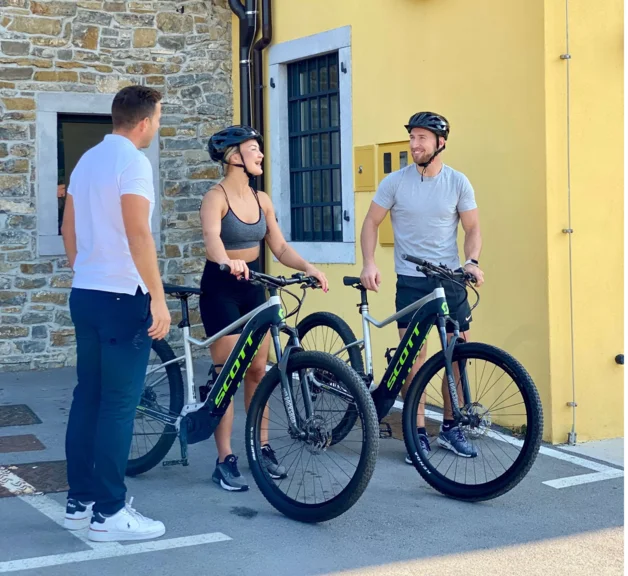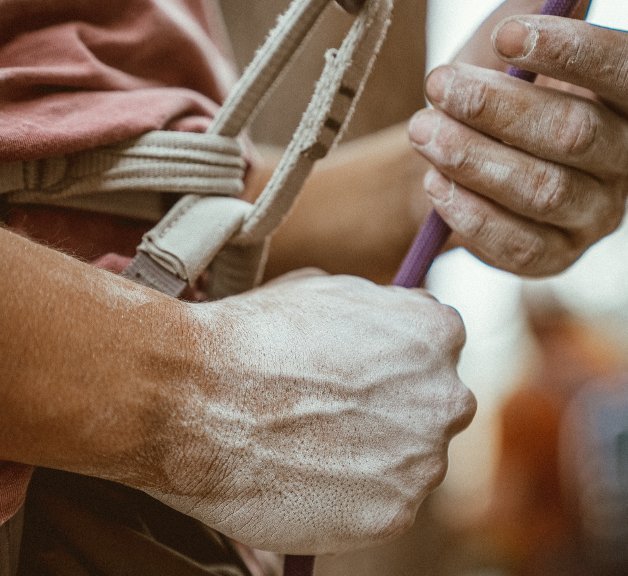 Climbing in the Karst edge
Test your climbing skills in free climbing at one of the natural climbing areas near Villa Robida for a memorable experience.
The Karst edge boasts incredible climbing areas that cater to sports climbers of varying experience, difficulty levels, and desires, with a diverse range of challenges to choose from.
You can choose from the following climbing areas:
Osp climbing area: featuring a semicircular overhanging wall that stretches over one of the oldest villages in Slovenia.
Črni Kal climbing area: the second-largest climbing area, sheltered and offering stunning views of the Koper hinterland and the Bay of Trieste at the summit.
Mišja peč climbing area: recognized as one of Europe's most distinctive climbing areas, presenting a challenge even to top climbers due to its unique structure. It is also home to a protected species of owl, the Uharica.
Bouldering
Visit the largest bouldering center in Slovenia located in Koper, just 10 minutes away from Villa Robida and upgrade your climbing technique and strength. This center boasts an impressive 900 m2 of gym space.
Experience a date with natural and cultural heritage in the surroundings
Embark on a journey to explore the natural and cultural heritage of the Karst Edge and Istrian hinterland, and let their lush landscapes and rich history warm your heart.
Take a leisurely walk along countless scenic trails, adorned with majestic fortresses, strategically located churches, crystal-clear rivers, waterfalls, picturesque olive groves, and sun-kissed vineyards, all the way to the sea, where you can breathe in the healthy sea air to your heart's content.
Some of our suggestions include: Črnokalska utrdba (361m), Socerb Castle (389m), Slavnik (1028m), Nanos (1262m), Veli vir waterfall (201m), Škocjanski zatok Nature reserve, Škocjan Caves, Predjama Castle, Lipica Stud Farm, Štanjel, Postojna Cave, Sečovlje or Strunjan salt pans...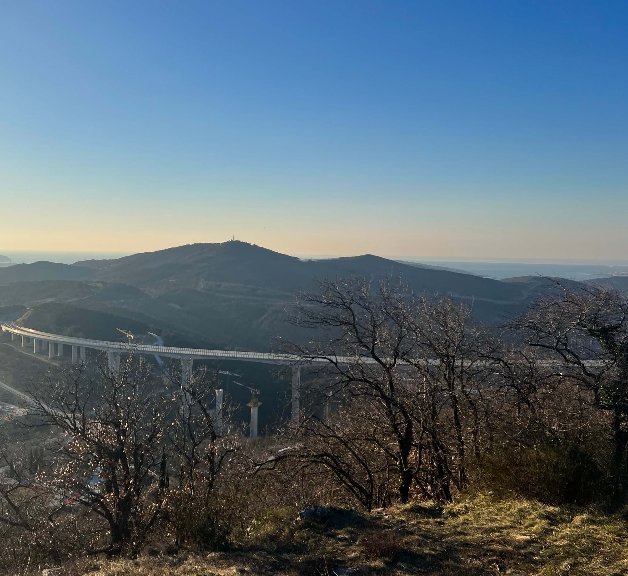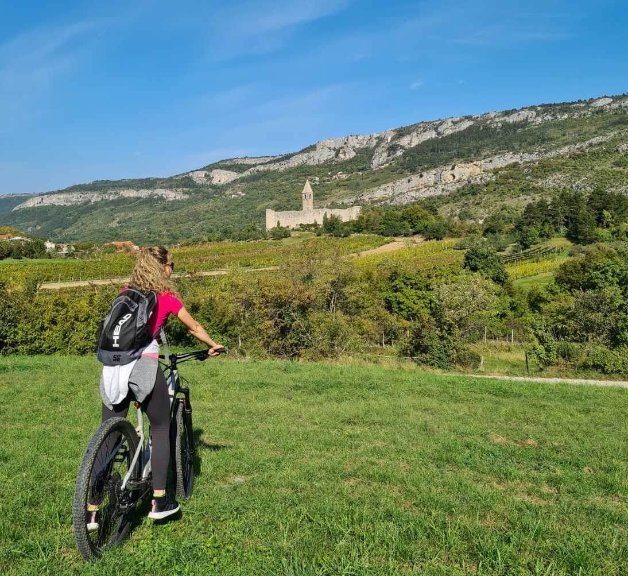 Activities on site and nearby
In Vila Robida, you can swim with your loved ones in our swimming pool, play table tennis, practice yoga, Pilates or stretch your body on the terrace.
The Karst Edge and the Slovenian coast offer great opportunities for cycling, climbing, hiking, Nordic walking, running / trail running, chess, badminton, table tennis, and adrenaline sports - paragliding, guided cycling tours, hiking.
Within 20 km, you can experience horseback riding, canoeing/kayaking, rowing, surfing, diving, swimming, fishing, scenic flights with small planes, tennis, fitness, golf, archery, beach volleyball, soccer, volleyball, basketball, swimming lessons, running and triathlon training.
Events and celebrations
The multipurpose space in Vila Robida is an excellent choice for conduting business meetings, teambuildings, lectures and seminars, presentations or various meetings.
To reserve the multipurpose space, please call us at +386 31 313 666, or send an email to info@vila-robida.si.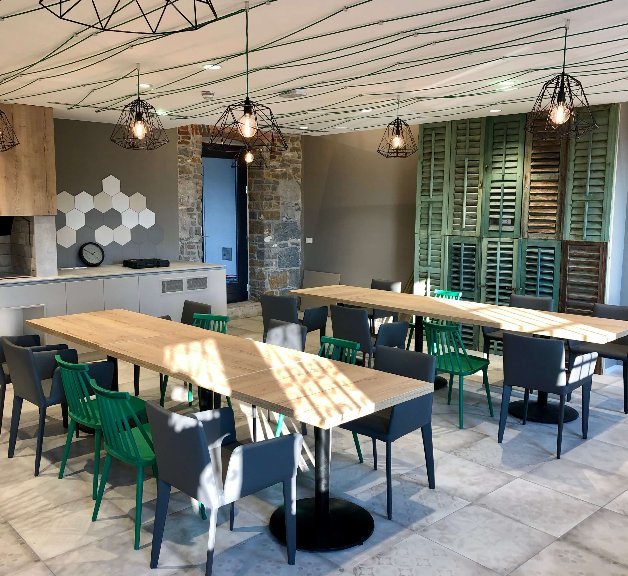 How do I sign up for an activity?
Select the desired activity from the list above.
Let us know the date and number of persons for selected activities.
Make your choice between organized (guide, coach) or independent activity.
Tell us your wishes regarding duration and difficulty.
Call / write and book your holidays.