You are invited to organize your business or social meeting in Vila Robida, where there is an air-conditioned multi-purpose room that measures m2 and can accomodate up to 35 people.
.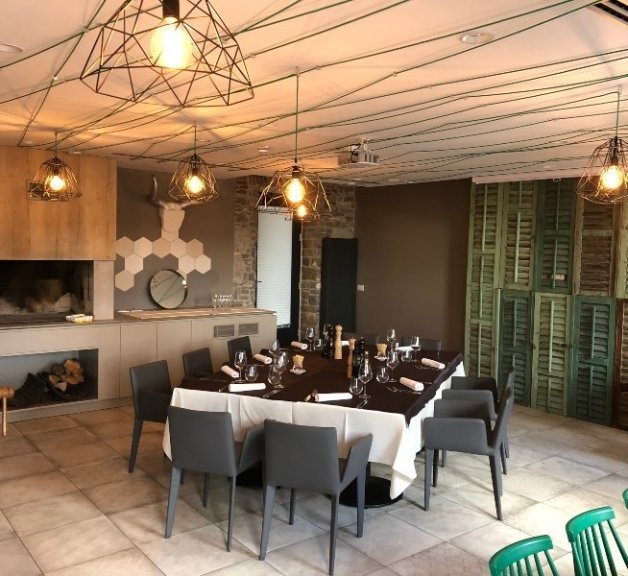 BUSINESS MEETINGS
Villa Robida is the perfect place for organizing various business events such as seminars, courses, trainings, conferences, and business lunches. Equipped with the latest technology, it offers versatile table layouts and a high degree of privacy for a productive and comfortable working environment.
During colder days, the indoor fireplace provides a cozy ambiance with its magical light and pleasant warmth.
SOCIAL MEETINGS
For peaceful team-building, pre-New Year's or New Year's gatherings, and other social events, we offer the option of renting the entire accommodation, including the multi-purpose room.
Guests can enjoy a breath of fresh air on the terrace, and during colder weather, the indoor fireplace creates a warm and inviting atmosphere with its magical light.
STRATEGIC LOCATION
Excellent road connection (1.6 km from AC) and quick access from Slovenia, Italy and Croatia and
we consider our own free parking space (also for the bus) an advantage of our house.
COMPLETE THE EVENT WITH CATERING
At your request, we can also organize a feast of selected Istrian delicacies in the multipurpose room.
TECHNICAL INFORMATION:
Wi-Fi
220V sockets
flipchart with paper and pen
a projector with a moving screen
sound system
fireplace (with grill option)